« Back to Blog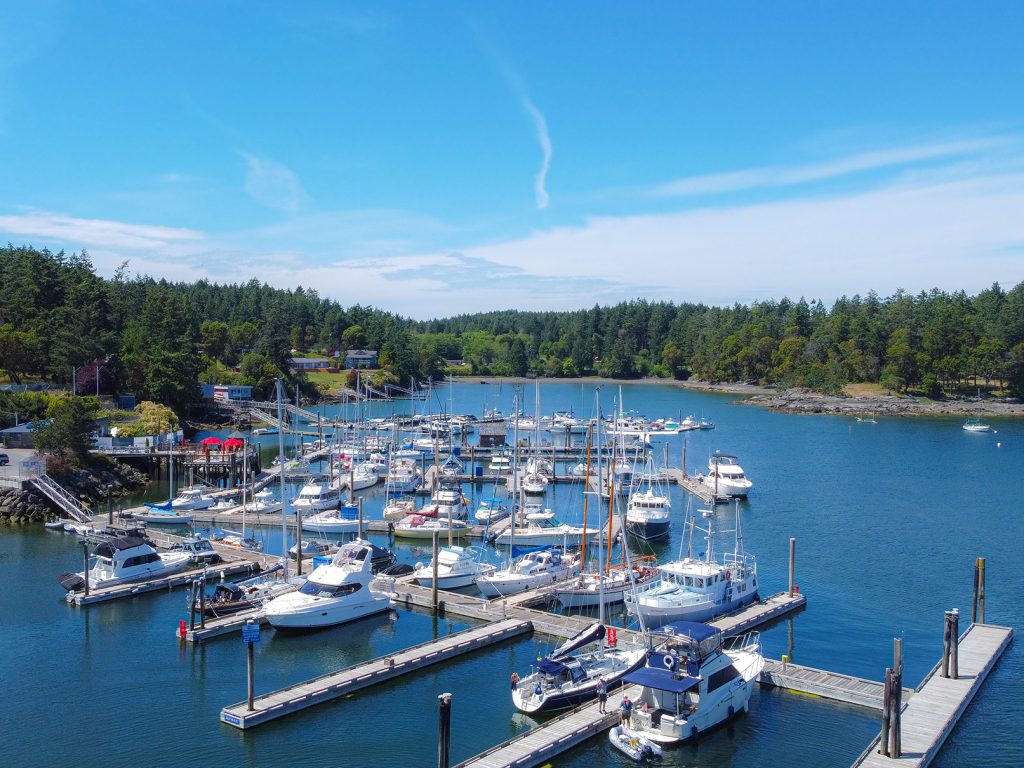 (Dec 10 2021)
Getting to Silva Bay Resort & Marina
Located on sunny Gabriola Island, often called the "Isle of the Arts" for its vibrant community of artisans and cultural opportunities, Silva Bay Resort & Marina is a gathering place for boaters, locals and travellers alike in the Salish Sea of British Columbia. While Gabriola feels like a world away from the hustle and bustle of city life, getting here is surprisingly easy. Travellers have plenty of options when it comes to visiting Silva Bay Resort & Marina.
The most common method of travelling to Gabriola Island involves taking BC Ferries service from Nanaimo Harbour. The crossing takes about 20 minutes, and is the only way for visitors to bring their vehicles with them when visiting the island. The short trip offers great views of the Nanaimo Harbour as well as the many small islands dotted around the area.
Visitors should be aware that the Gabriola Ferry does not depart from either Departure Bay or Duke Point, the two Nanaimo-area terminals that offer ferry services to Vancouver and the Lower Mainland. The ferry terminal for getting to Gabriola is at Nanaimo Harbour near downtown, and is a 15 minute drive from Duke Point (the terminus for ferries from Tsawwassen) or a ten minute drive from Departure Bay (the terminus for ferries from Horseshoe Bay).
After arriving at the Descanso Bay Ferry Terminal on Gabriola, Silva Bay Resort & Marina is just a 20-minute drive away along the North Road.
Many boaters sail to Silva Bay every year during the summer months thanks to our sheltered anchorage and marina. Silva Bay is a major stop for many of these as they sail up and down the Salish Sea and the Inside Passage. For others, it's a destination in itself, and regular visitors will see plenty of familiar faces who make the trip to Silva bay each year.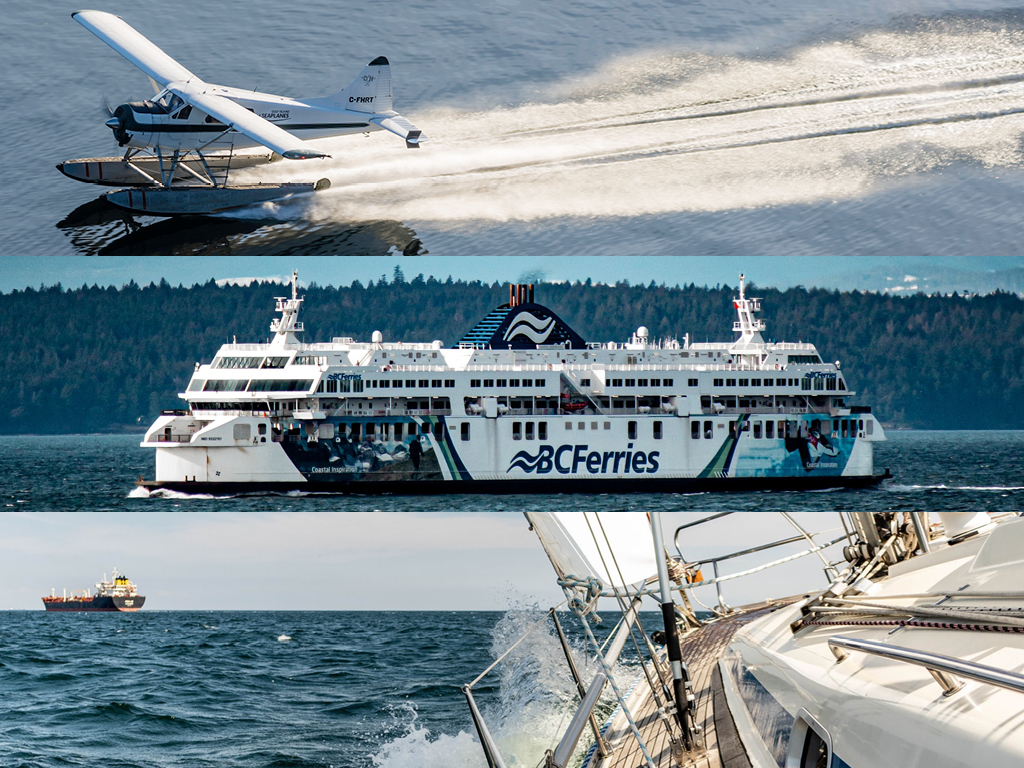 Another way to visit Silva Bay and Gabriola Island is with Gulf Island Seaplanes. Offering regularly scheduled and chartered flights to and from Silva Bay, Gulf Island Seaplanes is by far the most scenic and convenient way to visit Gabriola. Their flights arrive and depart from the docks just steps away from Silva Bay Resort & Marina.
You also may be surprised at just how inexpensive flying with Gulf Island Seaplanes can be. Fares start at just $114 one-way between Vancouver International Airport and Silva Bay. Seniors may be eligible for discounts as well.
With multiple flights each day between Silva Bay and the floatplane terminal at Vancouver International Airport, Gulf Island Seaplanes is a convenient and scenic choice for visiting the area. Silva Bay is the main base for Gulf Island Seaplanes,  meaning travellers can use the Resort & Marina as a staging post for exploring some of the many scheduled and chartered destinations that the airline serves.
No matter how you choose to get here, we're confident that your visit to Silva Bay Resort & Marina will be one you won't soon forget. In addition to our ongoing hotel and restaurant developments, we also offer yacht moorage services. We are pleased to provide yacht storage to meet the needs of our valued clients, whether their moorage requirements are classified as permanent, winter, or year-round transient.