« Back to Blog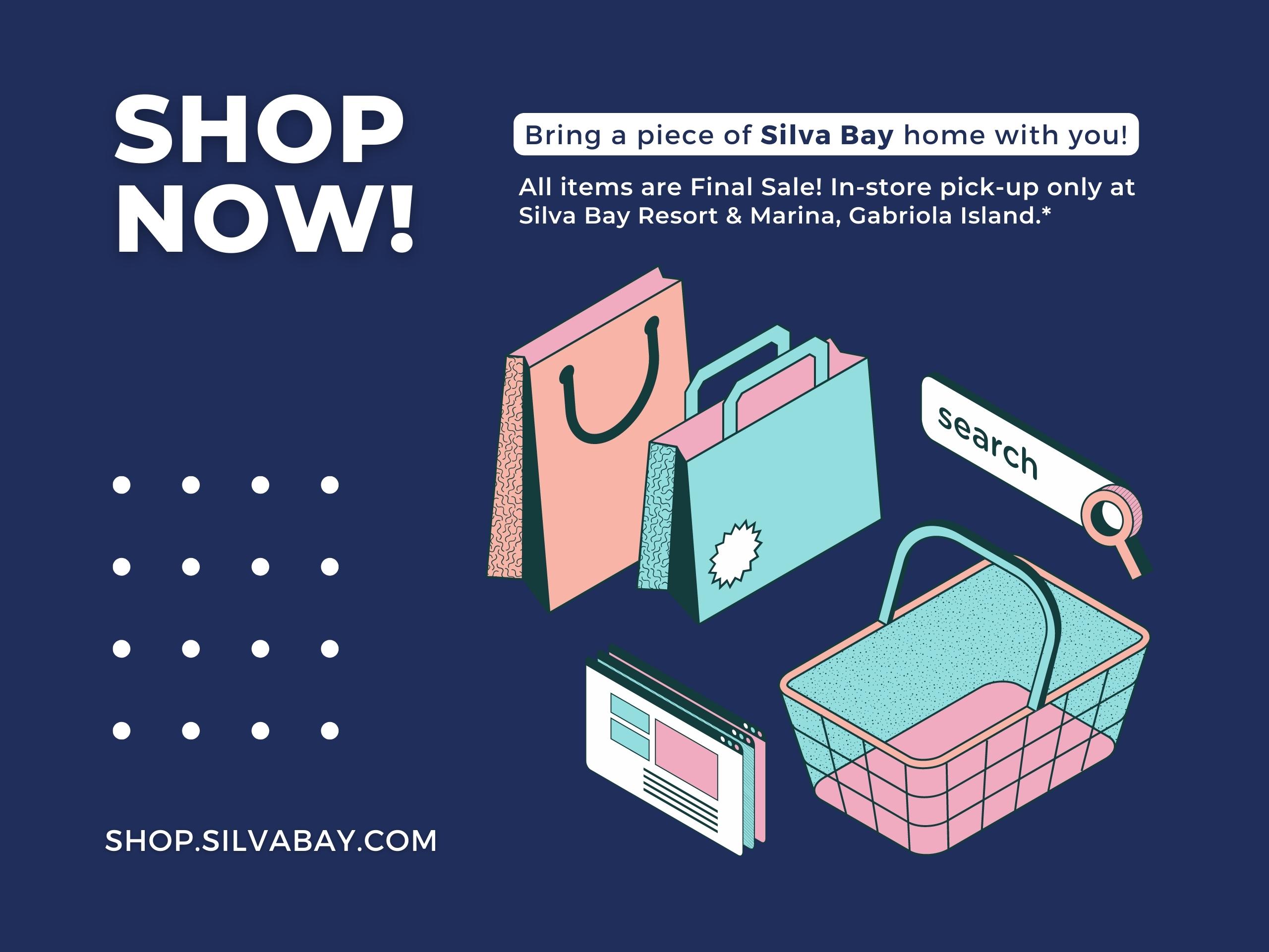 (January 31 2023)
Discover Unique Souvenirs
at Silva Bay Online Shop: Shop Local Today!
From Silva Bay Resort & Marina, greetings!
We are thrilled to introduce our new shopping page on February 3rd, where you can find a curated selection of unique and memorable souvenirs from Silva Bay. Whether you're looking for a special keepsake or a practical item to take with you on your next trip, you'll find something you love in our shop, https://shop.silvabay.com/.
One of our most popular items are our Silva Bay-branded bookmarks. These bookmarks feature a beautiful design inspired by the natural beauty of Silva Bay and are made of high-quality materials that will last for years to come. Perfect for marking your place in your favourite book or planner and will remind you of your stay with us every time you use it.
We also have a great selection of mobile accessories, including our Silva Bay mobile stands and pop sockets. These items are perfect for keeping your phone upright and stable while you watch videos, or for giving you a better grip on your phone while you're on the go. They also make great gifts for friends and family back home.
Another popular item in our shop is our Silva Bay Ocean blue tote bag with our logo. This versatile bag is perfect for carrying all your essentials on your next trip to Silva Bay. It's made of durable material and comes in the colour of the ocean which perfectly represents our beautiful location. It's the perfect accessory to take with you on your upcoming journey.
We, therefore, invite you to browse our online store and choose something that will help you remember your vacation to Silva Bay for years to come, whether you are a frequent visitor or are just planning your first trip. Thank you for choosing Silva Bay Resort & Marina, and we look forward to your next visit!