« Back to Blog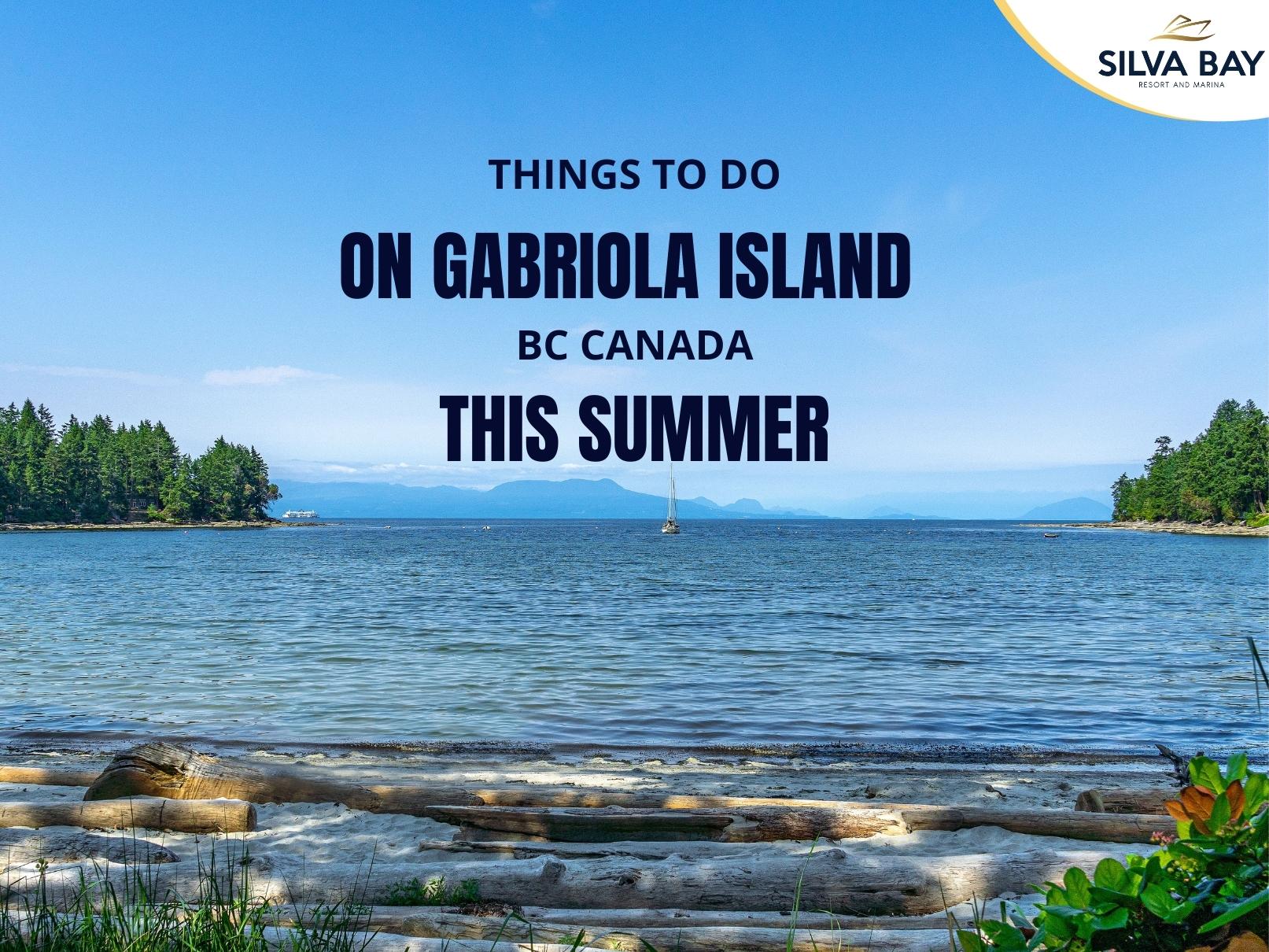 (May 4 2022)
What to do When Visiting Gabriola Island This Summer
Something about summer just brings the life out of us. There is no better Season for getting things done, taking on a new hobby, reconnecting with friends, and best of all, relaxing. Gabriola is an Island in BC that is not only beautiful but is also an excellent place for exciting activities. It is a spectacular vacation destination for lovers of art, history, and culture. The beaches, parks, theatres, music, art galleries, and studios draw visitors to experience this charming island. There are plenty of things to do on the island during summer.
Check out our ideas for things you can do this summer on Gabriola Island.
Strolling the park
The park is one of the most popular recreation destinations on Gabriola Island. Some of the activities enjoyed in the park include sightseeing, beachcombing, swimming, scuba diving, picnicking, hiking, birdwatching, including predator birds and sea birds, and kayaking. Sightseeing includes wildlife and marine activities. There are many coves, bays, and waterways to dive on Gabriola Island. You can rent a kayak and explore Gabriola's 98km coastline. Also, you can rent a mountain bike or head out on foot to explore over 170km of hiking trails.
Beach relaxations
The beach is decorated with various formations of sandstone and conglomerate rocks. The best part of Gabriola is the shorelines and beaches. Gabriola Island offers some great beaches fitting all tastes. You can marvel at the sandstone creation naturally carved by the wind and waves, which is a cool spot to explore no matter the time of the day, search for sea life and wildlife, or swim in the ocean.

Indulge in local arts
Gabriola is known as the isle of the arts because it has a high density of artists and over 70 art studios. Experience a busy calendar of live performances, art shows, workshops, and events. It will be worth your time to visit the Malaspina gallery if you're on the island. There are ancient petroglyphs to find and marvel at their mysteries, and you'll learn about their origin in the Gabriola Museum.
Visiting the island pubs, restaurants, and café
Local food is another significant part of Gabriola Island culture that you can enjoy. You can visit the numerous pubs, restaurants, and cafes on the island after a relaxing or active day.
Also, you can purchase a wide selection of fresh Gabriola-grown vegetables, baked goods, fruits, eggs, meat, and beverages from local stores or directly from the island farmers and producers.
Shopping
Gabriola island's primary shopping and service district begins at the top of the ferry hill. This is a must-visit attraction to experience the best of the island. You can purchase art, jewelry, fashion, and locally processed food from several vendors.
---
If you are looking for more things to do including reviews check out the top 15 things to do on Gabriola Island from Tripadvisor or check out Gabriola Tourism website for more suggestions on things to do.